You Gotta Swing the Bat!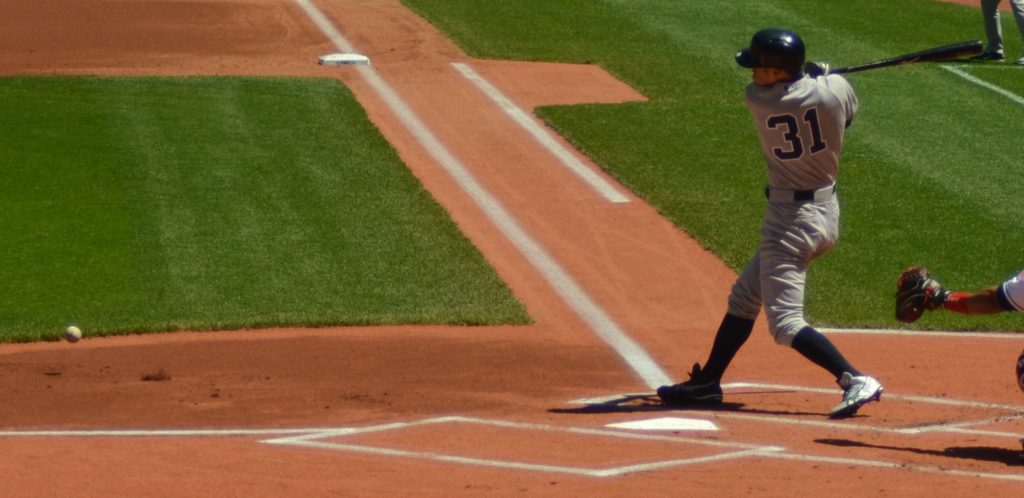 Photo by Erik Drost on Flickr
I've just started to follow baseball. My oldest daughter plays softball and loves to watch the Yankees so I've found myself watching more softball and baseball. I often hear her coaches say, "That was your pitch. Why didn't you swing?" I assume they are also implying, "you may not see the 'perfect' pitch so you must take some chances when the ball is delivered to the strike zone". Another obvious message is if you want to hit the ball, you gotta swing the bat!
Doing My Homework
I thought about that a bit and how it applied to government business strategy and submitting bids. In most cases, I would not suggest the "you gotta swing the bat" approach to submitting proposals for business opportunities with government agencies. I would encourage companies to first learn more about the people leading the program, the goods and services they buy, and some of their challenges. Relationships with these people are also important. In my opinion, if the proposal is going to take the team more than 10 hours to prepare, this crucial homework must be done first.
The Exception
However, in my experience, there is a sweet spot in submitting proposals and quotes where I choose to bid regardless of whether or not I have had previous contact with the agency. Here are some qualifiers:
I can meet or very closely meet the specifications for the products and services I am selling. Where I cannot exactly meet the spec, I indicate this in my response.
The agency has designated the opportunity as a Lowest Price Technically Acceptable (LPTA) procurement. (LPTA opportunities are awarded to the firm with the lowest price that can acceptably meet the specifications)
The government accepts equal offers. The government often specifies a brand name for products but also makes provisions for competitors to present equal products or products that are not the brand name but can meet the specifications.
Through my research, I feel I can provide one of the lowest bids.
Government contractors often look for low hanging fruit and only bid on the opportunities where the brand name they sell is specified. Therefore, a firm that takes a little extra time to make the case they meet the specifications with their similar product not only can create an opportunity to win more business, but also more product awareness for future opportunities.
Managing Expectations
I concede it is still best to know more about your customer in these opportunities than to bid them blindly. I also have a lower expectation for winning the opportunity. However, if the process only takes a few hours, I believe the bid is still worth submitting a bid. Recently, we helped our client win the largest order ever awarded to them. We never did business with this customer. The customer also verbally made it clear they wanted a specific product (the one we didn't sell). The reason we won: We chose to step up to the plate and swing the bat. It would have been easier to wait on the sidelines for the perfect opportunity.
The Bigger Picture
For me, this incident was a great reminder. In other ways, am I going to choose to swing the bat or wait on the sidelines?
---
Back to Blog Home »
Comments
archive
categories
Subscribe to Blog


MYTH: Government agencies only do business with large businesses.
FACT: Each government agency sets goals each year on how much money they will spend with small business concerns (traditional small business, woman owned small business, minority owned small business, veteran owned small business, hubzone etc). Some agencies have set their goal to award 30% of their dollars spent to some type of small business concern.