The Two Most Ignored Areas When Marketing to Government Agencies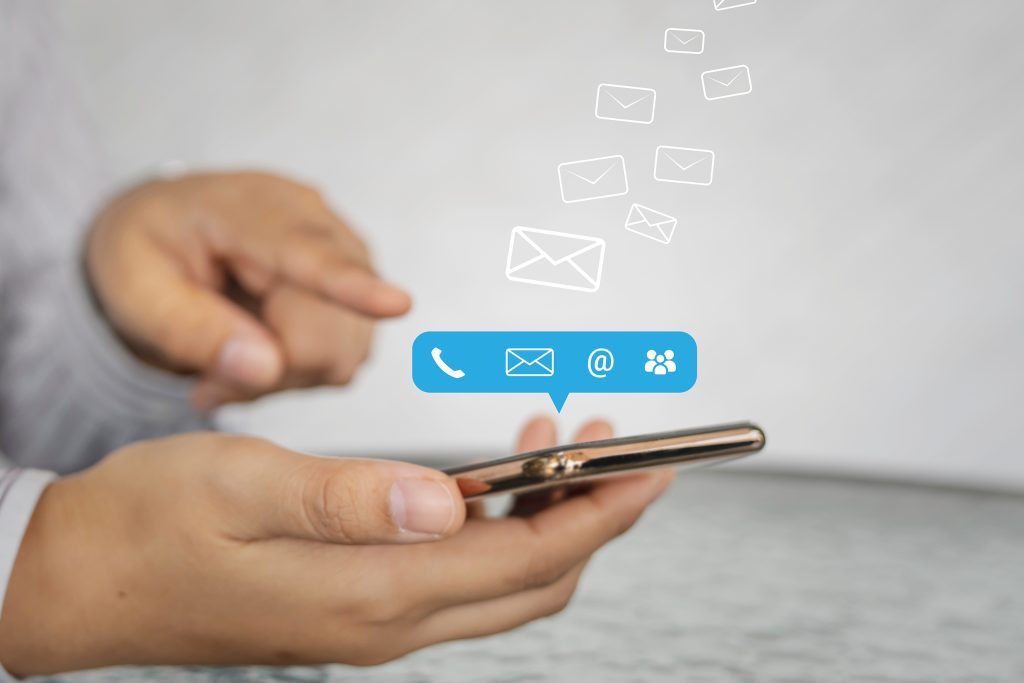 In my work helping companies do business with the government, I always start by evaluating two seemingly simple things:
How they present themselves via email, and

How do they handle incoming calls
What I've learned is that a surprising number of would-be contractors have significant room for improvement in both areas, which also leads to significant lost opportunities. Here's an overview.
Email
A professional email is essential because it can impact how others perceive you, particularly in a business setting. A professional email address typically uses your full name or possible first initial and last name. 
When you communicate with others via email, your email address is one of the first things they see. A professional email address can create a positive impression and make you appear more credible and trustworthy. An email address that says "[email protected]" looks inept, while having an email address with your unique domain name shows you are willing to invest in your company. Your email address is a part of your brand, and having a professional email address can help you establish yourself as a professional in your field.
Free emails such as Gmail or iCloud may also mean the email does not reach the user. A lot of companies, and especially government entities, set their spam filters to reject these free email domains. Using a business domain you created also shows you have committed to maintaining the security and privacy of your communications.
Furthermore, don't communicate using alias emails such as "[email protected]." These email addresses should only be used for inbound email activities for the above reasons. Also, if you use email aliases, make sure emails sent to these addresses are being received by the right people. This also goes for your website "contact" form. In my experience, many submissions to these forms go unanswered, representing significant missed opportunities.
Finally, make sure you have an email signature that includes at the very least your contact information. If you have contract vehicles, also include these as well.
These small details distinguish between looking like a professional or an amateur, credible or incompetent.
Call Menus and Voicemail
When starting a business, many founders establish a business line with a calling tree to appear larger and to create a boundary between their business communications and their personal mobile line. These are good practices. However, it's also important to make a few adjustments instead of settling for the defaults:
Personalize your message with a live voice thanking the caller, announcing the business they are calling, and giving clear instructions on how to reach the appropriate contacts. If customers cannot reach a live person or are directed to the wrong department by a canned phone tree, they may become frustrated and lose patience. This can lead to a negative perception of your organization and may result in lost business. 

Understandably, someone may not always be available to answer calls. But be sure to avoid having the names in your directory spoken by a computer-generated auto attendant, and record a personal voicemail greeting. 

Ensure the auto attendant software works properly and alerts your team when someone has left a message. When I work with clients, I assess this before the kickoff meeting, and I can't believe how many times I've called a company, and no one ever knew it. Government agencies won't use top-secret CIA information to track you down. They will just contact your competition. 

Make sure your voicemail box is not full. This happened to me once. I got a slew of messages one day, filling up my voicemail box. A government buyer made a call late in the day, and it wouldn't allow her to leave a message. The result is she bought from my competitor. She only gave me one chance, and I missed it. Immediately after this happened, I changed voicemail box providers from iPhone/Verizon to Google Voice which has a larger capacity. Make sure this doesn't happen to you.

Whether or not you choose to have a live person answer the phone, return all calls by close of business that day, and no later than .24 hours from the time of the call. 
Making it easy to do business with your company over the phone can be a key differentiator. I've often said your job as a business owner is to relieve the anxiety of your customer. Improving the experience of calling you and setting the expectation that calls will be returned promptly is part of reducing this anxiety.  
To summarize, if these two issues are not addressed in your marketing material, it frankly doesn't matter how well you lay out your capabilities statement or website or communicate your value. If they can't get a hold of you in a professional, efficient manner, they will do business with someone else.
---
Back to Blog Home »
Comments


MYTH: Government agencies only do business with large businesses.
FACT: Each government agency sets goals each year on how much money they will spend with small business concerns (traditional small business, woman owned small business, minority owned small business, veteran owned small business, hubzone etc). Some agencies have set their goal to award 30% of their dollars spent to some type of small business concern.