Strategies for Effective Go/No-Go Decision-Making in Government Sales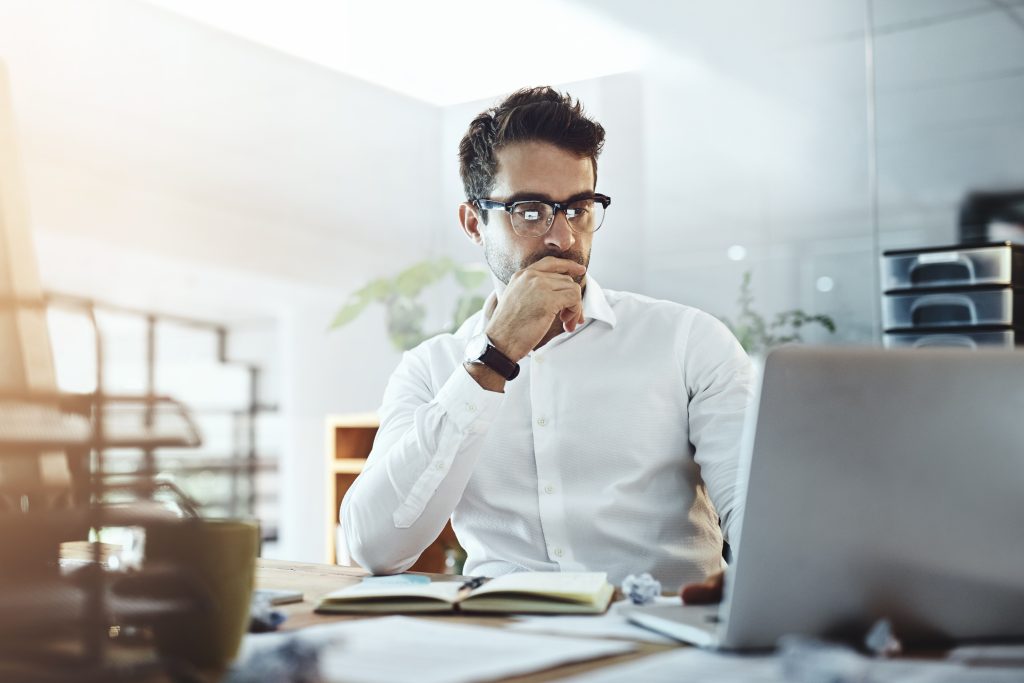 In government sales, deciding whether to bid on a given project is crucial for maximizing your chance of success. It involves carefully evaluating the opportunity and determining whether it aligns with your company's capabilities, objectives, and resources. While there is no one-size-fits-all approach to this process, considering key factors can help guide your decision-making. In this post, we will explore strategies for effective bid/no-bid decisions in government sales, focusing on essential questions before committing to a bid.
When to Say No
To arrive at a well-informed go/no-go selection, it is essential to ask relevant questions that shed light on the opportunity's suitability for your company. While different organizations may have specific criteria, here are some examples of questions that can help guide your decision-making process:
Is our brand name spec'd in the Request for Proposal (RFP) or Request for Quotation (RFQ)?
If your brand name, or the brand name for which you are a distributor, is specifically mentioned, it indicates a preference for a particular product. This can provide an advantage in the bidding process. If you are a distributor, just make sure you are getting the same competitive pricing other distributors are getting. 
If the RFP/RFQ asks for a "Brand Name or Equal," can our product meet or exceed the specified brand name?
Often, government agencies have a specific brand name in mind but aren't completely "married" to only that brand. If you can offer a product that matches or surpasses the specified brand name, it positions you competitively in the bidding process. If you deliver to the agency's satisfaction, your product might be the brand name spec'd next time. 
Does the agency desire a Commercial Off the Shelf (COTS) solution, or is there a COTS solution that specifically addresses the agency's problem?
Understanding the agency's preference for COTS solutions or any existing products tailored to its needs helps you assess the compatibility of your offerings. Here's an example from my experience: one of my clients was a customer software developer. During our go/no-go process, we often found COTS solutions for applications we thought had to be custom developed. 
Does the agency request a demo?
If the agency expects a demonstration, you must evaluate if you can provide one within the given constraints, as this can significantly impact your bid preparation efforts. Demo requests, in my experience, are a hint that the agency wants a COTS solution. 
Can our product compete with competitors based on price?
Price competitiveness is a crucial consideration even in a best-value procurement. Assess whether your product's pricing can withstand competition while maintaining profitability. And whatever you do, don't take the "Get the work and make it work" approach. This strategy doesn't help anyone. 
Has our company had any previous experience with a similar project?
Experience with similar projects demonstrates your capabilities and understanding of the requirements, giving you a competitive advantage.
Are any case studies available for a similar project that we can share with the agency?
Case studies prove your company's success and expertise, showcasing your ability to deliver results.
Has our company had any previous contact or done any previous work with the agency?
Prior engagements or established relationships with the agency can enhance your credibility and increase the likelihood of a successful bid.
Has an outreach strategy already been formed with the agency?
Knowing whether an outreach strategy is in place helps you evaluate the level of competition and the potential barriers to success.
Will the RFP/RFQ take less than 10 hours to prepare?
Time is a valuable resource. Evaluate if investing the time and effort required is justified based on the potential return on investment. Anything that takes over 10 hours to prepare should have more favorable answers to the go/no-go questions than ones that take less than 10 hours.
While these questions don't provide an exact rubric, they are guidelines to encourage critical thinking among your team members. Additionally, the importance of each question depends on the nature of the product or service being solicited, the evaluation criteria, and your business model. Nevertheless, making effective bid/no-bid decisions in government sales requires carefully evaluating various factors specific to each opportunity. By asking these key questions, you can gain a clearer understanding of whether to pursue a bid or pass on the opportunity.
It's important to emphasize the significance of conducting a thorough analysis of the RFP/RFQ, Instructions to Offerors, and Evaluation Criteria to gather accurate information for answering these questions. By adopting a strategic approach to bid/no-bid decision-making, you can enhance your chances of securing government contracts aligned with your company's strengths and objectives.
If you would like access to our comprehensive Go/No-Go Bid Template, join the Federal Access Corporate Plan to access hundreds of tools, strategy guides, and on-demand training videos and webinars. Get started today by visiting my coaching page at https://www.federal-access.com/richearnest.
---
Back to Blog Home »
Comments


MYTH: Doing business with the government does not rely on relationships and does not require any marketing. All that is required finding opportunities on web sites and responding with quotes/proposals.
FACT: Having great relationships with government end users can provide more opportunities beyond RFQs/RFPs posted to government web sites. Some opportunities do not even require the government put it out for a competitive bid process so knowing someone could present more chances to do business. Furthermore, relationships also help build positive past performance history which is critical to winning future opportunities.