Planning For a Conference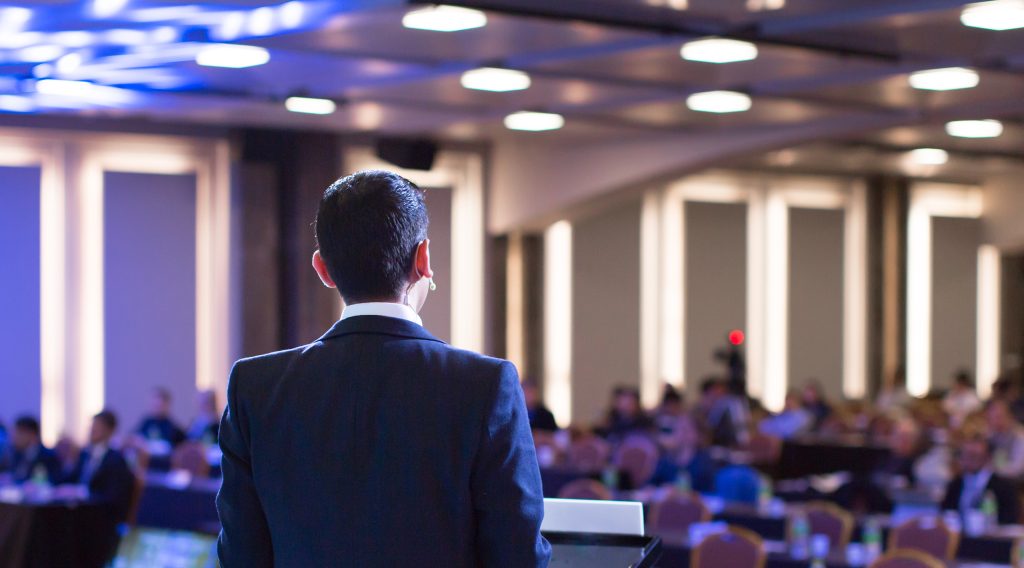 Navigating industry conferences, especially in the realm of government contracting, requires a blend of strategic planning, active participation, and timely follow-ups. Here's how to maximize your experience from start to finish.
Pre-Conference Planning
Ensure Key Buyers are Attending:

Research the list of attendees. If the main buyers of your products or services are present, your attendance becomes even more crucial. 

Secure Meetings in Advance:

Identify people you want to meet or prospects you may want to target and include other team members in this search. Ask other attendees if they want to meet for coffee at the conference. Having scheduled meetings better ensures you are focused and have a plan for when you arrive.  

Stay At The Conference Hotel:

Forgo a cheaper rate or staying at the hotel where you get points and take advantage of the organic connections that happen in hallways, elevators, and outside the formal sessions and events. For example, I recently connected with another attendee because we were both at the gym. 

Announce You're Attending on Social Media:

Share posts that let others know you'll be attending and that you welcome the opportunity to connect at the conference. Do this more than once in the weeks leading up to the event to maximize reach.
During the Conference: Active Participation
Adopt a Business Development Mindset:

Stay focused on business growth. Attend sessions that align with your objectives and look for partnership opportunities.

Network Effectively:

Always have business cards on hand and engage in meaningful conversations. Understand the needs of others and explore how your offerings can meet those needs.

Leverage Technology:

Use conference apps or platforms like LinkedIn to keep track of new contacts and conversations.

Balance Work with Leisure:

While networking is a priority, remember to enjoy some downtime. Attend social events with a networking mindset but also ensure you remain professional. Don't overindulge, and always represent your company positively.
Post-Conference Strategy
Remember the 12-Hour Rule:

Reach out to everyone you met within 12 hours of the conference's conclusion. This keeps you top-of-mind, demonstrates professionalism, and capitalizes on fresh recollections.

Personalize Your Approach:

Avoid generic messages. Reference specific parts of your conversations, offer solutions to challenges they mentioned, or share beneficial resources.

Use Different Channels for Follow-Up:

Depending on the contact's preferences, consider reaching out through email, social media platforms like LinkedIn, or even a phone call.

Schedule Face-to-Face Meetings:

For contacts with strong potential, propose a face-to-face meeting to further discuss opportunities.

Maintain Momentum:

Engage regularly with your new contacts. Share industry updates, invite them to future events, or simply check in periodically.

Review and Reflect:

Analyze the event's successes and areas for improvement. Sharing insights with your team can refine strategies for future conferences.
In conclusion, industry conferences offer an unparalleled opportunity for growth, networking, and business development. By effectively preparing before the event, engaging proactively during, and following up promptly afterward, you set the stage for lasting professional relationships and potential collaborations. Always remember, at a conference, be there for business first. If you want a vacation, book one separately. But with the right mindset and strategies, these events can significantly propel your business forward in the government contracting sector.
---
Back to Blog Home »
Comments


MYTH: Government agencies always award contracts based on price alone. Lowest price always wins.
FACT: While some contracts are awarded to the lowest bidder, government agencies also make awards based on the best value which includes trade-offs between the ability to perform the work, quality, past performance, and price.