I Don't Do Mondays! Part 1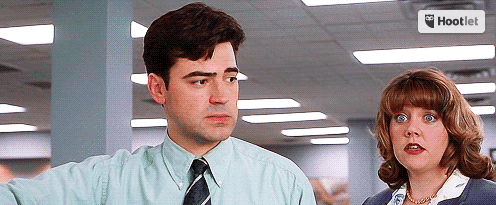 No, this does not mean I don't work on Mondays. What I don't do is the idea of Mondays. Remember the line from Office Space, "Sounds like someone has a case of the Mondays." I think that line from the movie speaks more to the person who pines for the weekend and is sad it's over. I don't usually share that sentiment and look forward to my first day back after the weekend. Maybe that's sometimes why I tend to work a bit more on Mondays than other days.
Chaos Rules
I also have gotten a sense from many that Mondays automatically mean complete chaos….putting out fires….having a gazillion meetings……and not even having time to breathe. These Monday attributes are the ones I can do without and have done without for quite some time. However, not doing Mondays isn't necessarily something I just said I'm not doing anymore. I had to make some changes in my work-life and workflow to make it happen. I was able to break the changes down into three areas; prior planning, boundaries, and mindset. Today, I want to address prior planning.
Essential Planning
In this article, I'm not going to address methods of planning, such as to-do lists, calendars, or email inboxes. Instead, I am going to discuss when to work and plan that has worked for me.
Fully Finish Friday
Working hard on Friday has helped me not "do" the following Monday. I have found Friday afternoons great times to be insanely productive. I don't get many phone calls or emails and very few requests for "got a minute" meetings. You know, the meeting you get sucked into when your co-worker peaks their head in the door and says, "got a minute?" Surprisingly, it is also a great time to make sales calls. I have found a lot of people let their guard down a lot on Friday afternoons because they are excited about the upcoming weekend. I also make sure I get talking points/agendas out for any meetings I am leading on Monday. My goal is to get them out one business day before the meeting. Working a full Friday gives me room to breathe on Monday.
Plan Sunday Night
I don't perform work tasks on Sunday nights unless I have a looming deadline, but I do use it to plan for the following Monday. Some people will say we should plan the night before every day. For me, Monday is the most crucial. Other days, I'm ok with planning my day first thing when I get to the office. I know some set a boundary (we'll talk about those next time) and choose not to work on weekends at all. That's ok. Just use the last 1/2 hour to plan for Monday the Friday before.
Wrapping Up
Not doing Mondays requires taking essential steps, including practical work planning. What are some strategies you have chosen to avoid chaos later?
---
Back to Blog Home »
Comments


MYTH: Government agencies always award contracts based on price alone. Lowest price always wins.
FACT: While some contracts are awarded to the lowest bidder, government agencies also make awards based on the best value which includes trade-offs between the ability to perform the work, quality, past performance, and price.