How You Can Become Procurement Ready: It's Not What You Think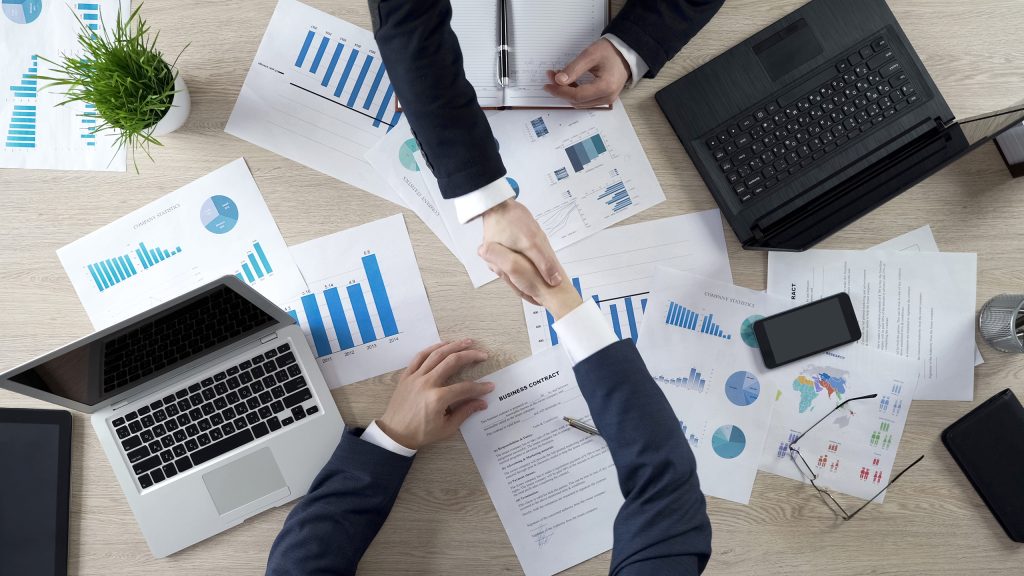 In this post, we will explore the essential strategies and steps you need to take to become procurement ready. With the right approach, you can position yourself to win government contracts and propel your business to new heights.
Let's get started by addressing a common misconception. People think being "procurement ready" means registering your business on all the appropriate websites and having the right socioeconomic certification. While these are essential first steps, they're usually insufficient to win a government contract and aren't sufficient long term. Here's what to focus on to establish a truly robust government sales strategy:
Business Classification and Registration
To get started, you need to identify your NAICS codes. These codes help classify your business in a specific industry. Make sure you have enough NAICS Codes to define your business best but don't have too many because you might appear to be a jack of all trades but a master at none.
Next, you must register your business on SAM.gov (System for Award Management), the central hub for all government contracting activities. Registering on SAM is crucial to gaining visibility and access to contracting opportunities.
Additionally, use dynamic small business search sites and bid matching platforms to discover relevant opportunities and connect with potential buyers. 
Market Research
Knowing your target audience is vital in government sales. Conduct thorough market research to understand who buys the products or services you offer and how they buy them. This knowledge will help you tailor your approach and increase your chances of success.
Also, familiarize yourself with your competition. By understanding your competitors and who the government currently buys from, you can position yourself as a viable alternative. In some cases, there may even be opportunities for strategic partnerships with them. 
Product/Service Information
Clearly define your number one product or service. Rather than trying to be everything to everyone, focus on a specific area where you excel. Highlight the key features and benefits that differentiate you from your competitors.
Pricing
Pricing is a critical factor in government contracting. Conduct thorough research on sites like GSAAdvantage and GSA Elibrary to determine competitive pricing for your products or services. It's important to strike a balance between profitability and competitiveness.
Differentiators and Marketing Materials
Identify your differentiators: What sets you apart from the competition? Your socioeconomic status alone is not a key differentiator. Leverage your past performance, customer testimonials, and case studies to demonstrate your capabilities. Create compelling marketing materials, including a capability statement and brief, a website that highlights your interest in government contracts, and a concise 45-second pitch.
Communicating Value
When crafting your messaging, focus on key metrics that showcase your performance and outcomes. Avoid generic statements like "Best in Class" and "Pinnacle of Excellence." Government buyers appreciate tangible evidence of value.
Infrastructure and Certifications
Build strong vendor relationships, establish efficient back-office operations for order processing, and ensure seamless invoicing and payment systems. Consider obtaining relevant professional and business certifications to enhance your credibility. In some cases, specific levels of insurance and bonding may be required, particularly in construction contracts. Make sure you have what your potential customer requires–and if you don't know what that is, do some research to find out. 
Funding and Hiring Your Team
Be sure to address funding before you secure a contract. Plan and ensure you have the necessary resources to fulfill contract obligations. When building your team, develop a robust hiring process, implement effective onboarding procedures, and focus on employee retention strategies. But don't wait until you need a team before amassing a database of potential employees. When you get unsolicited resumes from folks, create a system where you can easily find them. 
Wrap-Up – Procurement Readiness Isn't Just About Completing Paperwork
Procurement readiness goes beyond completing paperwork. Yes, completing step one ensures you're "eligible" to submit a government contract. However, the measure should be how to WIN a government contract. Winning is about positioning yourself strategically from a business perspective.  By implementing the strategies discussed in this article, you can enhance your chances of success and drive growth for your business.
Next Steps
Here are a few action items to help you with your government sales journey:
Feel free to schedule a strategy session with me here. Once I know your challenges, I can give you some tips based on my experience helping companies like yours do business with the government.
---
Back to Blog Home »
Comments


MYTH: Government agencies only do business with large businesses.
FACT: Each government agency sets goals each year on how much money they will spend with small business concerns (traditional small business, woman owned small business, minority owned small business, veteran owned small business, hubzone etc). Some agencies have set their goal to award 30% of their dollars spent to some type of small business concern.