How to Craft Your First Email to a Prospect: Clear Messaging, Due Diligence, and Effective Time Management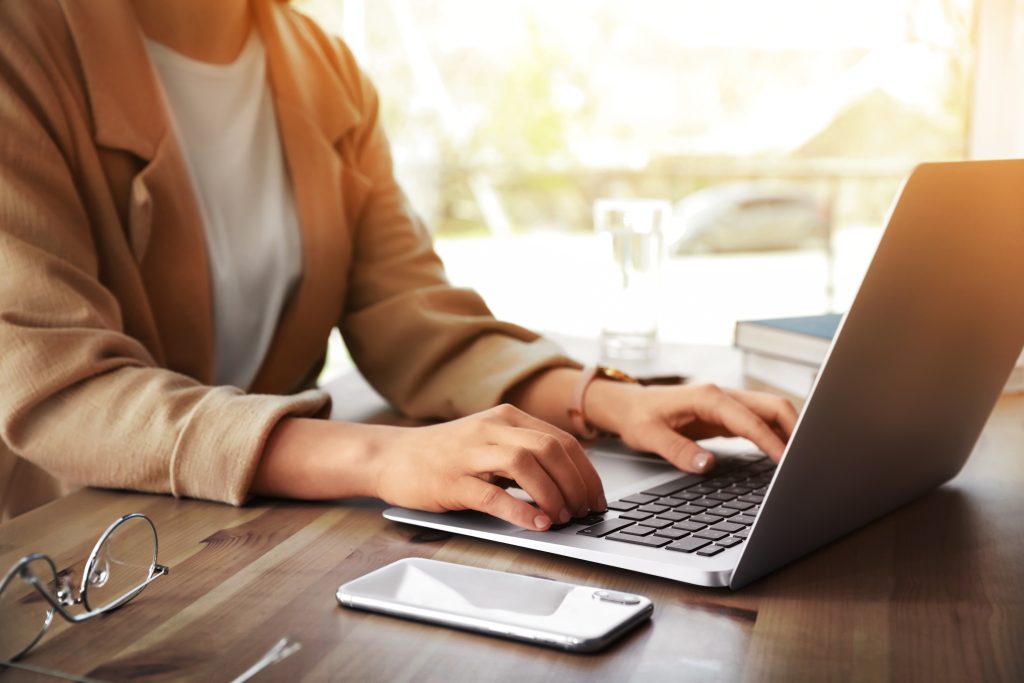 The initial email you send to a potential client can set the tone for your entire relationship. It's crucial to strike the right chord from the onset–and this applies in government sales as much as anywhere else. Here are three fundamentals to remember when writing your first email to a prospect.
Clear, Concise Messaging with Value Proposition and Call to Action
Your first prospect email shouldn't be a full-blown proposal. Be brief. Prospects appreciate conciseness and clarity, which signal respect for their time and directness in communication. Begin with a friendly greeting, then shift to why you're reaching out.
The key lies in your value statement. Clearly state what your company does and use key metrics to define how your prospect will benefit, instead of vague phrases like "high quality" or "pinnacle of excellence." Here's an example: "Our software has supported more than 2,500 project managers covering over 15 different industries and has streamlined their workflow, cutting project delivery time by 25%." And whatever you do, DON'T LEAD WITH YOUR SOCIOECONOMIC STATUS! That's not the value your company provides!
Next, your call-to-action (CTA). Be direct about what you want your prospect to do after reading your email. A typical CTA would be a meeting request or asking them to respond to a question. It's essential to make your CTA straightforward.
Knock on the Right Door: Do Your Homework
No one wants their time wasted, including busy government agency personnel. Before you send that first email, ensure you've done your due diligence.
Research is fundamental. The research should include making sure the agency you're targeting buys what you sell. Tools like the SAM Databank and USA Spending can help with this. Understand the prospect's business, their role, their challenges, and how your product or service can be a solution. Leverage tools like LinkedIn, company websites, and industry news to gather insights. 
Personalize your email based on what you find in your research. It shows you've taken time to understand them, setting you apart from the sea of generic pitches. However, don't mention any specific contracts by name. 
Manage Time Effectively: The 15-Minute Meeting Rule
Asking for a 15-minute meeting may seem counterproductive, but it's a strategy that works. In a world where everyone's time is stretched thin, a brief meeting often appeals more than a lengthy one. Also, ask for a meeting in the next 3-4 weeks. Pushing the request out relieves pressure on the prospect because they already feel busy and overwhelmed, and adding even a 15-minute meeting to this week's or next week's schedule just adds to the stress.
Within those 15 minutes, learn more about your prospect's challenges and succinctly present your offerings. Your goal should be to establish interest and build a foundation for further discussion. Offer a more in depth meeting with more of your subject matter experts.
That being said, always reserve 30 minutes on your calendar for the introductory meeting. If your prospect wants to dive deeper, you'll be ready. This flexibility respects their time while demonstrating your preparedness.
Conclusion
Crafting an effective first email to a prospect can feel daunting, but by focusing on clarity, doing your homework, and respecting your prospect's time, you have a better chance of landing a meeting. Remember, the objective of your first email is to make a positive impression and secure an initial meeting. It's not about closing a deal. 
Also, regardless of how well your email reads, sometimes it takes some more creativity and persistence, which may include follow-up emails that provide more information about your offering and follow-up phone calls. Brevity is key–and so is persistence.
---
Back to Blog Home »
Comments


MYTH: Doing business with the government does not rely on relationships and does not require any marketing. All that is required finding opportunities on web sites and responding with quotes/proposals.
FACT: Having great relationships with government end users can provide more opportunities beyond RFQs/RFPs posted to government web sites. Some opportunities do not even require the government put it out for a competitive bid process so knowing someone could present more chances to do business. Furthermore, relationships also help build positive past performance history which is critical to winning future opportunities.