Free Webinar TOMORROW: Selling on a GSA Schedule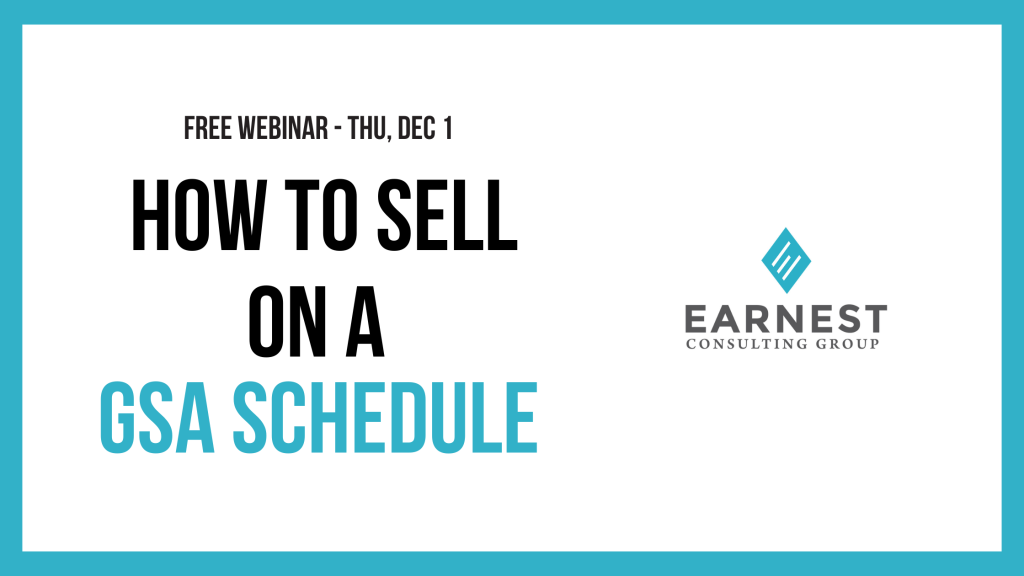 In my early years as a government contractor, my company was continually contacted by businesses wanting me to hire them to obtain a GSA Contract Schedule. We chose not to because our line of business kept us very busy. 
These sales pitches always included the following:
Over X amount of dollars (in the billions) are bought on a GSA Schedule every year!

Having a GSA Schedule will allow buyers to come to you since you will be listed on GSAAdvantage and GSAElibrary.

The only thing standing between you and ultimate government contracting success is a GSA Schedule.
See a theme here? 
According to Joshua Frank, a nationally recognized authority on government sales and business acceleration, over half of GSA schedule holders never sell one penny's worth of products or services. I was stunned when I read this–and glad I didn't jump in head first. And the trend continues today. As of the end of FY22, nearly half of all qualifying companies have yet to sell any products or services on a GSA schedule.
After evaluating both the market of companies selling GSA Schedule acquisition services and companies getting sales, I saw quite a few vital steps ignored in between:
Companies didn't have any government past performance before getting a GSA Schedule

Companies failed to do the minimum schedule administration, such as uploading their catalog and checking GSA Ebuy for opportunities.

When catalogs were uploaded, they didn't have good descriptions or photos of their products or services.

Companies did not actively promote obtaining their GSA Schedule with their current government customers

Companies did not actively look for partners who would help them broaden their capabilities and pursue more opportunities.

Companies did not do any price comparison analysis with their competitors

And, perhaps, most importantly, they didn't know who bought what they sold on GSA schedule–and they made no efforts to market their products or services to these customers
On Thursday, December 1, I'll host a webinar focusing on the last three steps above. Please click here to register. If you can't make it and would like to meet with me instead, please schedule some time on my calendar here.
Hope to see you there tomorrow!
---
Back to Blog Home »
Comments


MYTH: Companies cannot do business with the federal government if they aren't connected politically to the party in power.
FACT: The federal government's procurement process is designed to be one of the most objective, transparent processes in the world of business. Contracting officers are forbidden to award federal contracts based on politics. Furthermore, elected officials are forbidden to interfere with the agency's contracting process.