Defense Health Agency Announces Competitive Plans Demonstration Project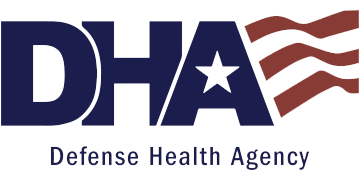 The Defense Health Agency (DHA) was created as a subagency of the Department of Defense in 2013. The agency's key responsibilities include managing Military Treatment Facilities (MTFs) and administering TRICARE health plans. The 2021 National Defense Authorization Act (NDAA)  directed DHA to increase opportunities for beneficiary choice and competition, improve quality, and lower overall expenses. The legislation directs DHA to conduct pilot programs, including Competitive Plan Demonstrations (CPDs). CPDs will create contract opportunities for local providers in 23 specific market areas within the following states:
Alabama

California

Connecticut

Delaware

Florida

Georgia

Louisiana

Maryland

Massachusetts

New Jersey

North Carolina

Tennessee

Texas

Virginia

Washington
These areas have been selected because they present different kinds of characteristics with respect to the size and composition of the local beneficiary population, the mix of military, civilian and TRICARE provider networks. Areas include installations targeted for closure or downsizing, requiring the facility to turn to the private sector for specific health services. CPDs will create significant contracts for provider groups in these locations. This may present a significant business opportunity of interest to your organization.
Good Candidates for Contracts
DHA has identified Accountable Care Organizations (ACOs) and Clinically Integrated Networks (CINs) to be potentially good candidates for these contracts. Contractors will provide networks, customer service, records management, referral management, and healthcare services to local military beneficiaries who will have the option to enroll with the CPD contractor or continue with their existing TRICARE plan. TRICARE beneficiaries include active duty service members, retired service members, and eligible family members. 
DHA is still in the planning phase and actively seeking input and feedback from the private sector to help design the final Request for Proposal (RFP). If this is of interest, we strongly encourage eligible contractors to participate in the process now. With large, complex initiatives like this, early engagement in the developmental phase is key to influencing the requirements and positioning companies competitively. Waiting until the release of a final RFP jeopardizes a company's ability to compete. If your organization would like to discuss how we can help it capture one of these contracts, please contact me at [email protected].
---
Back to Blog Home »
Comments


MYTH: Since the amount of goods and services the government buys is not affected by a economic downturn as private industry, the best time to begin selling to the government is during a recession.
FACT: Developing an effective government business development strategy usually takes years. Waiting until the economy is in recession to pull the trigger on a plan can doom it from the start as this strategy takes time and resources to develop….items that seem to be more scarce when the economy is in a downturn.