Choosing the Right Contract Vehicle for Your Company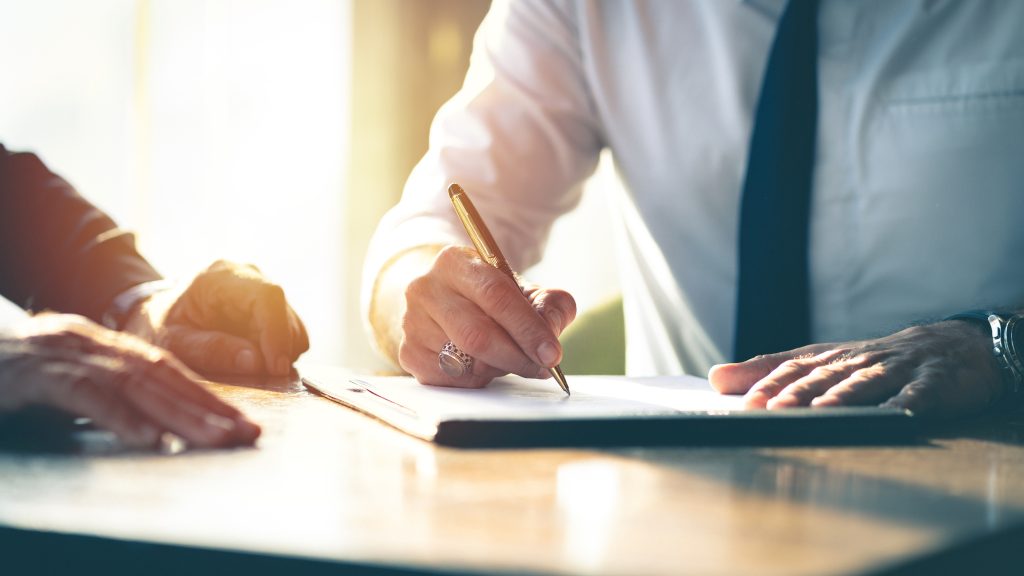 Doing business with the government involves more than just offering a great product or service. It's also about finding the right contract vehicle. A contract vehicle is a pre-negotiated or umbrella contract that government agencies can use to purchase products and services. Given the increase of government transactions, a decrease in contracting officers, and the Federal government's push for more category management, choosing a contract vehicle can mean the difference between winning contracts and being left behind.
With the many options available, how can a company determine the best option for its needs? One notable consideration is the "Best in Class" (BIC) designation, which we will discuss in detail.
Understanding Your Company's Needs and Strengths
Before diving into contract vehicles, companies should understand:
Scope of Offering: Are your products/services more specialized or broad?

Target Agencies: Which government agencies would most benefit from what you offer? To determine this, do your research. Find out which government agencies buy what you sell and from what contract vehicle(s) they are using to buy it.

Contract Capacity: Can your company handle large multi-million dollar contracts or are smaller contracts more suitable? It is imperative to honestly think this through. Everyone thinks bigger is better, but ten $100K contracts can be as good, or even better, than one $1M contract. 
Diving into the Contract Vehicle Pool
There are several types of contract vehicles:
Government-Wide Acquisition Contracts (GWACs): Designed for government-wide use. Ideal for technology solutions.

Multiple Award Schedules (MAS): Also known as GSA Schedules, these are long-term government-wide contracts.

Blanket Purchase Agreements (BPAs): Simplify the filling of anticipated repetitive needs for products/services.

Indefinite Delivery/Indefinite Quantity (IDIQ) Contracts: Provides an indefinite quantity of products/services during a specific period.

Agency-Specific Contracts: Some agencies have their own contracts tailored to their unique needs.
Also, consider the on-ramping period for each contract. While the MAS has a continual period, other contract vehicles have a specific time during which you can submit an offer, which means you may not be able to pursue it until the on-ramping period begins.
"Best in Class" Designation: The Gold Standard in Contract Vehicles
The "Best in Class" (BIC) designation, awarded by the Office of Management and Budget (OMB), is essentially a seal of excellence in the government contracting space. It signifies that a contract vehicle is trusted, pre-vetted, and of high value to government buyers. Benefits include:
Reputation: Being on a BIC contract can elevate a company's reputation, making it a go-to source for federal buyers.

Streamlined Acquisition: With BIC contracts, the government purchasing process is more streamlined, making it easier for agencies to buy and for companies to sell.

Cost Savings: Agencies often find that BIC contracts provide better pricing, resulting in cost savings.
So, if your company qualifies for a BIC contract vehicle, it may be worth considering, as it can significantly boost your visibility and credibility in the federal market.
Balancing BIC and Other Contract Vehicles
While the "Best in Class" designation is prestigious, it's just one piece of the puzzle. Depending on your business needs and target agencies, non-BIC vehicles might be more appropriate. Therefore, companies should:
Diversify Their Portfolio: Just like a diverse investment portfolio mitigates risk, being on multiple contract vehicles (both BIC and non-BIC) can help ensure consistent revenue streams.

Stay Updated: The world of government contracting is dynamic. Stay updated with new contract opportunities, expiring contracts, and changing regulations.

Engage with Agencies: Understand the unique needs of your target agencies. Attending industry days or networking events can provide insights into their pain points and how your offering aligns.
Conclusion
Selecting the right contract vehicle is a strategic move. While the "Best in Class" designation undoubtedly offers companies a competitive edge in the federal market, it's essential to remember that the end goal is effectively serving an agency's needs. To achieve this, companies should aim for a blend of BIC and other contract vehicles tailored to their strengths and the requirements of their target agencies. 
Finally, it is doubtful that obtaining contracting vehicles will be your key to government contracting success. Just because your company has MAS, NASA SEWP, or OASIS does not mean the government will seek you out and do business with you. It is up to you to continue to build long-term, fruitful relationships with the government agencies that buy what you sell and your portfolio of contract vehicles is just one way to encourage them to do business with you. 
---
Back to Blog Home »
Comments


MYTH: Since the amount of goods and services the government buys is not affected by a economic downturn as private industry, the best time to begin selling to the government is during a recession.
FACT: Developing an effective government business development strategy usually takes years. Waiting until the economy is in recession to pull the trigger on a plan can doom it from the start as this strategy takes time and resources to develop….items that seem to be more scarce when the economy is in a downturn.