Employee Engagement Surveys, Part 3: What to do with the information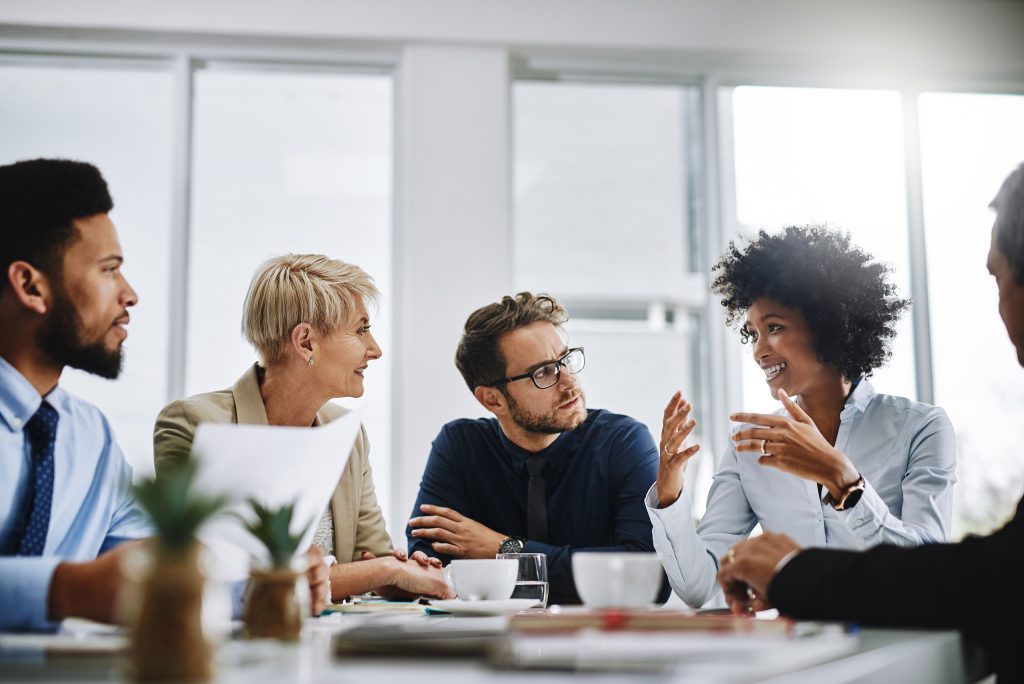 This is the final post in a three-part series about employee engagement–and we saved the most important recommendation for last: Do not conduct an employee engagement survey if you do not plan to act on the results. Obviously, you cannot act on every issue, but you need to at least discuss them so your employees know they were heard. When you ask your employees their opinions and then disregard them, morale will most likely go down. You would be better off to not conduct a survey rather than conduct it and then fail to act.
In terms of how you share results, I recommend following the model provided by the Studer Group, a healthcare consulting company. I've used their method when I conducted in-house surveys, and it worked quite well because the entire team is directly engaged in the process.
The Studer Group recommends that once the survey is complete and the data has been collected, leaders need to be trained on how to explain the results to their teams. Studer suggests that the CEO roll out the overall results of the company. Then leaders should share the results from each of their departments. Here are the steps recommended by the Studer Group:
Review overall company results

Review your department results

Reorder factors from highest to lowest

Circle factors +.3 in blue

Circle factors -.3 in red

Look for themes within and across areas

Prioritize results by importance

Prepare presentation to share the results
Always start with the positive first and work your way down the list. After you have identified areas where you scored low, ask your team if there is anything else they would like to add to the list that deserves attention. By giving them an opportunity to add to the list, they are now engaged in the process. You may now have seven or eight items comprising a list of things you as a leader need to work on. Go through the list one by one and give everyone an opportunity to vote three times on what they believe are the most important issues. Tally the votes and the three items that received the most votes become your top priority. Do not try to work on more than three items or your likelihood of success will dwindle considerably. When everything is important nothing is important.
After your priorities have been identified, develop action plans. Staff involvement is critical at this point, with teams or individuals selected to work on the priorities. It is suggested that team meetings or planning sessions should occur over the next 90 days. My opinion is that this is a bit too long and 30 days should be enough. After the agreed upon time, action plans are presented and implemented.
Sadly, there are leaders who will not take this process seriously and will not devote the amount of attention that it deserves. One way to combat this is with the use of an evaluation form which is can be found here.
On the flip side, there are leaders who will take their engagement survey results very seriously. One time my company contracted with a vendor to do quarterly surveys over the course of a year. When the results came in, one of the directors learned he had the lowest score out of 24 peers. He was very concerned, so we reviewed his results and developed an action plan. He started by sending this sample communication, as suggested by the Studer Group:
"Our employee engagement survey results are back. Thank you for completing the survey. I want to tell you I'm disappointed. Obviously, I'm not the leader that I want to be. I want you to know that I am committed to being a good leader. I am going to get additional training in the areas you identified where I can improve. I am committed to making this a better department and to being a good leader. I hope you will help me."
He also worked directly with his vice president and committed to making some changes. When the results came back in the next quarter, he went from worst to first. 
Having been involved with engagement surveys for about 10 years, my experience is that you can create your own survey in-house and the results will identify specific areas that need improvement. And while hiring a vendor is quite a bit more expensive, you will obtain much more detailed information and improve at a faster rate. Also, employees feel a bit more secure regarding confidentiality if an outside vendor is conducting the survey, especially if there are trust issues.
Either way, engagement surveys, when done correctly are well worth the time and effort–as long as you have a plan to share the data with your team and act on it. 
I hope you've enjoyed this series. If I can help you with your employee engagement efforts, or anything related to your business, connect with me on LinkedIn or at [email protected]. We'll work with you to get the best out of your team and the opportunities ahead.
---
Back to Blog Home »
Comments


MYTH: Since the amount of goods and services the government buys is not affected by a economic downturn as private industry, the best time to begin selling to the government is during a recession.
FACT: Developing an effective government business development strategy usually takes years. Waiting until the economy is in recession to pull the trigger on a plan can doom it from the start as this strategy takes time and resources to develop….items that seem to be more scarce when the economy is in a downturn.