4 Biggest Mistakes Made In Government Business Development and How To Overcome Them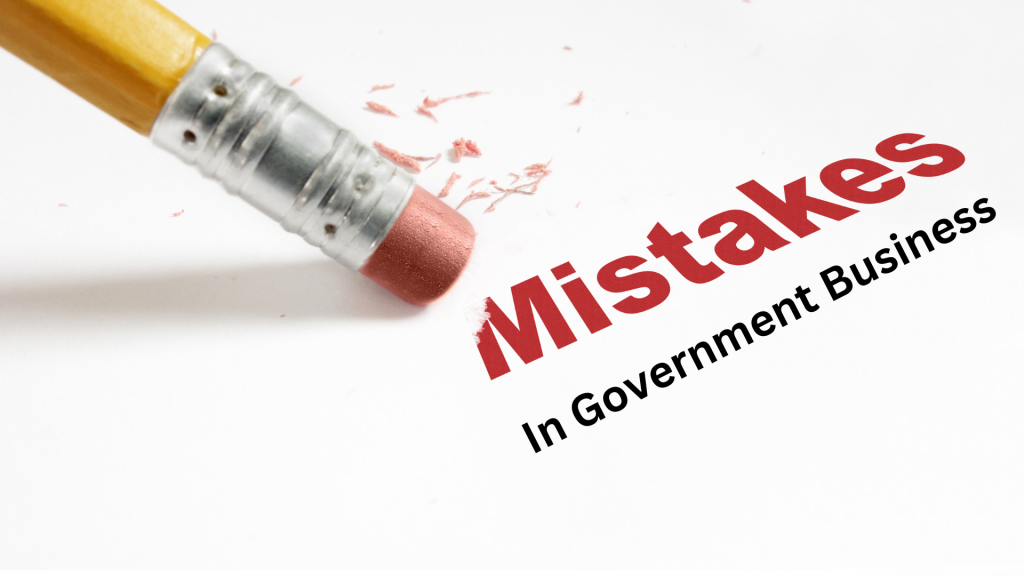 Image taken from Canva
This table outlines key pitfalls in government sales strategies, such as insufficient market research, overreliance on bidding sites, and delayed sales strategies. It details the implications of each mistake and offers tailored solutions.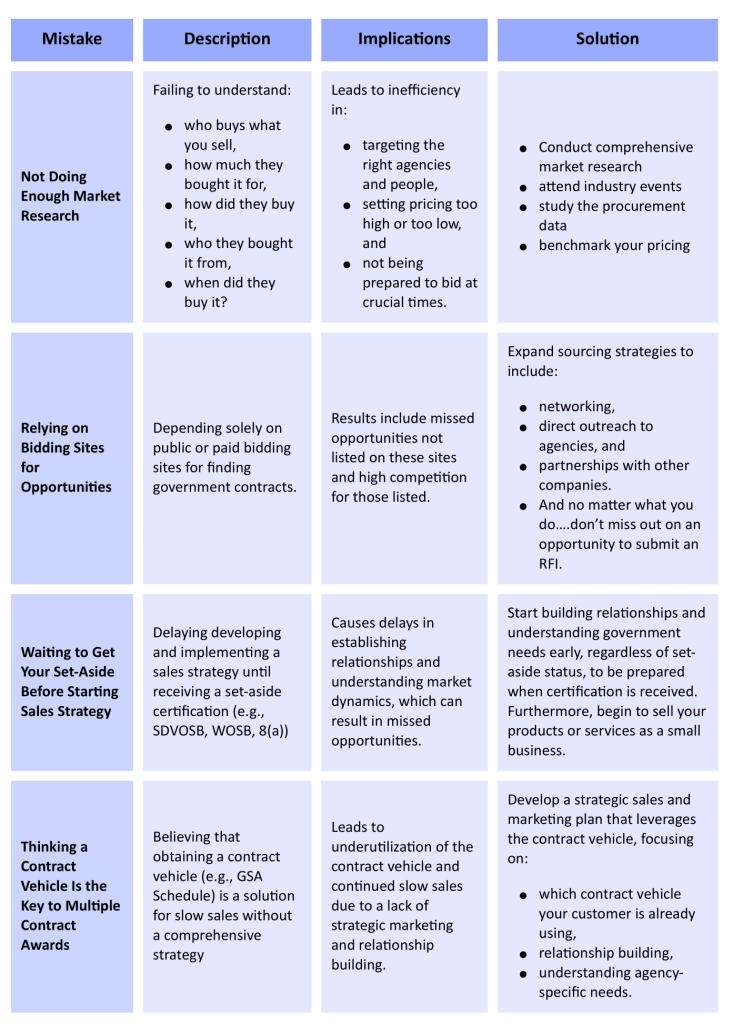 This quick reference table is a resource for new and seasoned business developers alike, helping them in the effective decision-making and strategy formulation process.
---
Back to Blog Home »
Comments


MYTH: Since the amount of goods and services the government buys is not affected by a economic downturn as private industry, the best time to begin selling to the government is during a recession.
FACT: Developing an effective government business development strategy usually takes years. Waiting until the economy is in recession to pull the trigger on a plan can doom it from the start as this strategy takes time and resources to develop….items that seem to be more scarce when the economy is in a downturn.